ABOUT BENNY

Next to being a musician in various Rock 'n' Roll and Rhythm & Blues bands Benny is also spinning his 45RPM records at party's, events and festivals.

Recently he was one of the special guest-DJ's at Amsterdam Beat Club and a week later he spinned the wax at the beautiful beach at De Kaaij in Nijmegen. He was also invited to play his records at the Vintage festival and recordfair in Terneuzen next to some well known and highly respected DJ's.
He was asked to spin his records the whole night at the Rockabilly Dazzle in Rotown and he also rocked the Retro Club a couple nights at the Elsass Rock & Jive Festival in Strasbourg (F) alongside some great and well known rockin' DJ's.

Benny is a long time recordcollector and he's got the best vinyl records from the 40's, 50's and 60's in his box:
Rhythm & Blues, Rock 'n' Roll, Rockabilly, Country, Hillbilly Boogie, Western Swing, DooWop, Soul, Motown, Stax, 60's Beat & Garage, Surf, Latin, Mambo, Calypso, Instrumentals, Blues-Boppers, Twisters & Shakers, Jazz, Burlesque, Lindy Hop, Big Band Swing and a lot more suprises!
Click here and here to listen to some tunes.

So if you're looking for a special DJ for your next event, better call Benny!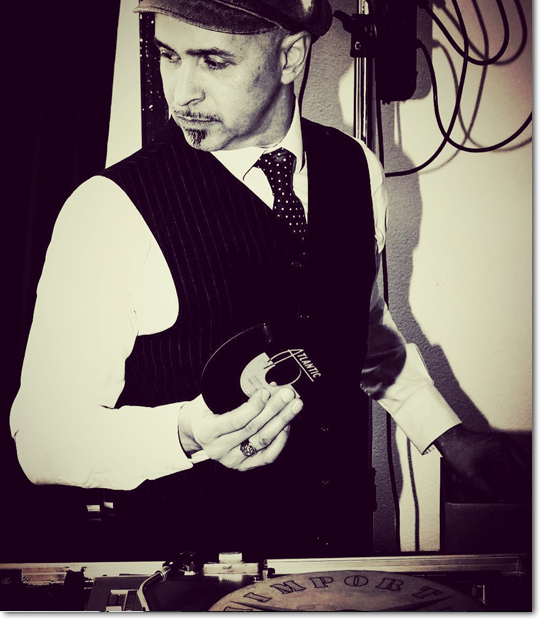 DJ GIGS

July 27, 2019
Braderie Krabbenfoor
Bergen Op Zoom
www.dekrabbenfoor.nl
Needle in the groove at 14:00h

TBA - Aug, 2019
Stadsstrand aan de Maas
KW Haven - Vlaardingen
www.hetstadsstrand.nl

Sept 28, 2019
Private Party

Oct 5, 2019
TBA Billy's Got The Blues Festival
Nijmegen

Nov 24, 2019
Fort 1881
Stationsweg 80 - 82
3151 HS - Hoek van Holland

T.B.A.- 2019
The Lisa Marie
Atjehstraat 79B
3072 ZC - Rotterdam

T.B.A.- 2019
Operator Radio
Online Radiostation, Rotterdam
www.operator-radio.com


BAND GIGS

July 13 & 14, 2019
44 Shakedown
Tardam Recording Sessions!

Sept 5, 2019
44 Shakedown
Summer Nights - Kino/Pathé
Rotterdam
Showtime 19:00h

Sept 6, 7 & 8, 2019
44 Shakedown
Rock 'n' Roll Street
Festival - Terschelling
Details TBA
Sept 29, 2019
The Hot Rhythm Ramblers
Hippe Happen Festival
Rosmalen
Showtime 15:30h

Oct 5, 2019
44 Shakedown
Billy's Got The Blues
Details TBA
Oct 12, 2019
Private Party
Oct 26, 2019
T.B.A.
Groningen

T.B.A.- 2019
The Hot Rhythm Ramblers
The Lisa Marie
Atjehstraat 79B
3072 ZC - Rotterdam
Aug 28, 2020
Private Party


CONTACT & BOOKINGS

E: shakedownbenny@hotmail.com
T: +31(0)6 - 287 329 88


MUSIC

CHECK

www.hotrhythmramblers.com
www.44shakedown.com
www.amsterdambeatclub.nl
www.suedeary.com
www.realdealvintage.nl
www.ragtimewranglers.nl
www.thebugalettes.nl
www.hidehitters.com
www.alleycats.nl
www.boppinaround.nl
www.yeehaaw.de
www.acecafe.be



DUTCH